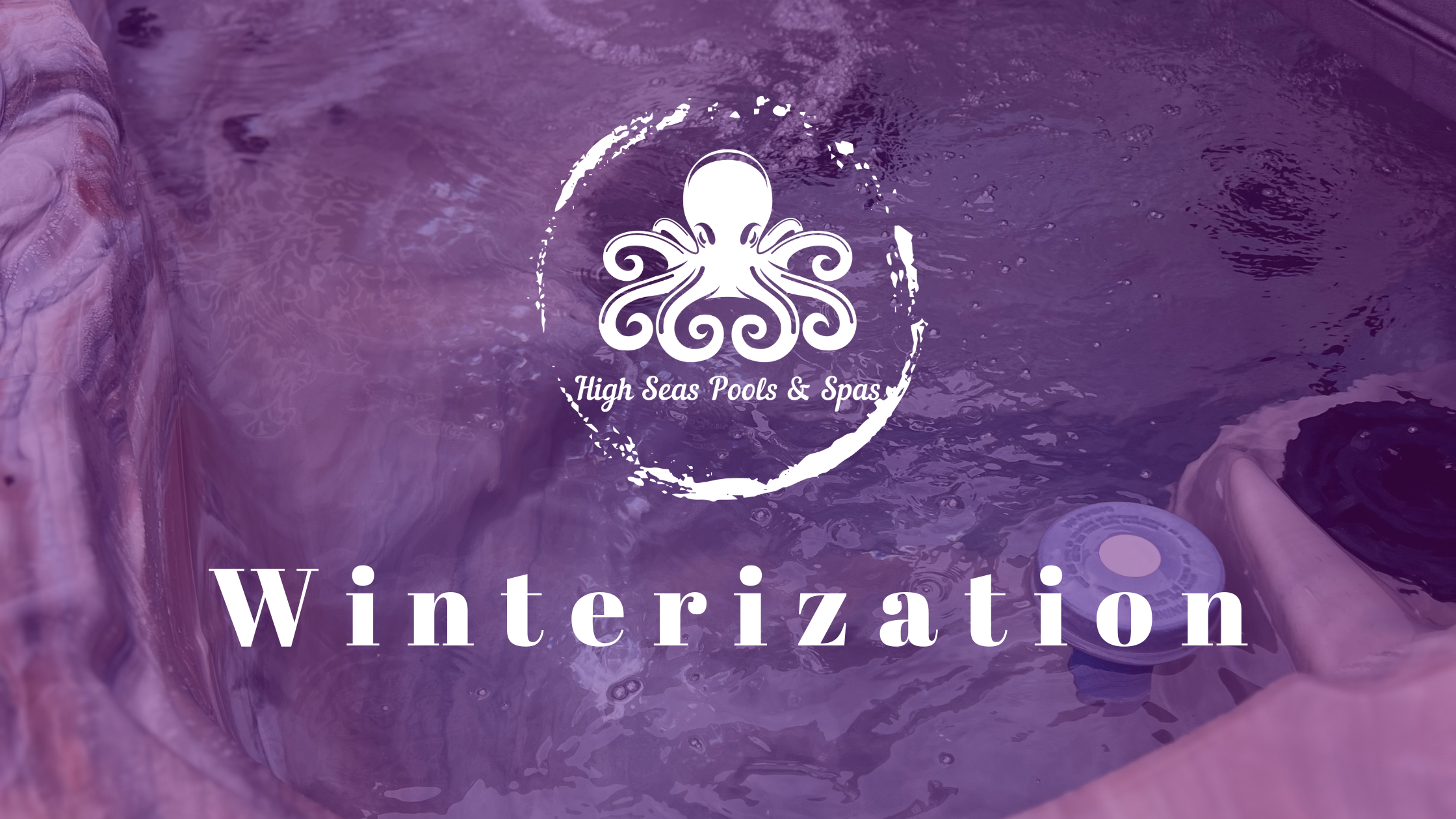 Well, we survived the December cold snap of 2022 in North Carolina! Extreme cold weather isn't frequent in the Outer Banks of North Carolina, but when it does happen it comes with a vengeance. When the temps drop to dangerous lows, you may find your pipes, homes, and pool equipment at risk for leaks, bursts, and other noticeable damage. Winterizing your pool requires draining water out of the motors and plumbing, then properly sealing your equipment to prevent leaks when the pool is not in use. And you guessed it, winterizing a pool is important!
But why is it so important?
 While freezes aren't a weekly occurrence in OBX, they do happen! Water that remains in your equipment during a freeze will expand, causing small cracks to grow and pipes to burst. Consequences of improper winterization could include:
Replumbing your entire pool
Motor or filter replacement
Extensive concrete work to reach necessary repairs
Large labor fees
Water damage to your property
These types of repairs can be time consuming and are costly; not to mention, their completion is subject to weather cooperation. Whether you rent your home or utilize it for private use only, a small crack can develop into a massive repair quickly, leaving you with a pool when the spring and summer come around. 
What can you do to prevent damage?
Be proactive! Make sure to winterize your pool well before the threat of extreme cold weather. 
Work with your pool technician to ensure the property is properly winterized
Make sure you or someone is available to check in on your property during and after extreme cold weather
Address any damage or potential damage threats immediately
Interested in receiving more information on pool and/or spa maintenance? Sign up for our monthly newsletter: The High Dive. 
Contact us today to get your free High Seas Pools & Spas quote for maintenance or repairs. 
Follow us on social media for more tips on pool and/or spa maintenance: Facebook & Instagram.